Dog Park Behavior Traits and Rules Of Thumb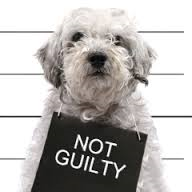 Behavior at a dog part is a two way street between the dog and its owner. The actions of each will drive an enjoyable experience for the dog, the owner, and the owners of other dogs. Some key dog park behavior traits to always keep in mind include:
Having your dog fully immunized
Leaving dogs with anger issues at home
Picking up after your dog
Always bring water for your dog to the park
Always have an eye on your dog and be prepared to help/control your dog
Other very important elements of good dog park behavior include:
Maintaining voice control of your dog. However, many people use the dog parks to train their dogs for this skill so be patient with other dogs and their owners.
Always bring a leash in case your dog has a bad day and needs to lose its right of freedom at the dog park.
Bring treats for your dog if you want but only give them to your own dog. Although offering treats to other dogs seem like an act of good gesture some dogs may have allergies so make sure the owner of the dog is ok with you doing so.
Always be on the lookout for other dogs. The park is for the dog so letting them run free is a special treat. But be aware that sometime that freedom of running may lead to an out of control dog running into you. Most parks are a use at your own risk environment. Make sure you do all you can to prevent injuries to yourself.